Case Study: Facilities Management Company
Fordway's Public Cloud and Security Services supports facilities management company to deliver government contracts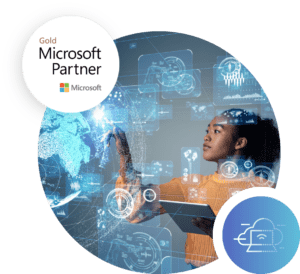 What we did
Fordway's client — a well known facilities management company — operates and manages the IT Infrastructure and end-user computing for two major Government contracts using Fordway's Public Cloud and Security Services. Fordway's role is to monitor and maintain each site to the required standards on behalf of our client.
Fordway began working with the facilities management company in March 2021. The contract was to design, build and deploy the IT Infrastructure, networking and cloud-based services to enable the customer to operate and manage the IT infrastructure of two physical sites on behalf of HM Government.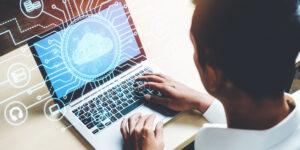 The customer had previously worked with a Managed Service Provider that delivered a pre-accredited Private Cloud service, however, due to their inflexibility and rigidness the customer went to the market for a new, more agile partner to deliver their requirements whilst still adhering to the required security standards.
Fordway were successfully selected to bid and deliver the requirements. Due to the nature of the contract, the customer has to comply to OFFICIAL-SENSITIVE data regulations and are required to obtain Cyber Essentials Plus and ISO27001 within a set period of time post go-live.
Fordway's wealth of experience in working with the Public Sector and all three standards meant that Fordway were seen as a trusted partner to work with.
Onboarding
Once the customer and Fordway had successfully been awarded the contract, Fordway's Professional Services team began completing the high-level and low-level designs for each site.
This includes WAN provisions, perimeter security, LAN and WLAN, on-premise servers; storage and backups, disaster recovery plus integration with cloud based services such as Azure, Azure Monitor and Microsoft Azure Sentinel.
Fordway's Professional Services team also designed the Microsoft 365 environment that would support the users and their devices, including tools such as Azure Active Directory, Microsoft Intune, Autopilot, Conditional Access, Defender for Endpoint and Authenticator.
Fordway worked alongside the customers' Security Consultant to validate the policies and controls and ensure these were captured within the wider Security Management Plan that was being developed for each site.
Once the design had been completed, Fordway's Professional Services team completed the build of the end user compute (laptops, desktops, tablets and smartphones), firewalls, servers, storage, backup devices, Microsoft 365 and Azure tenancies. Once tested, Fordway worked alongside the customers testing team to conduct User Acceptance Testing and obtain sign-off prior to the mobilization weekend.
All services were deployed as a big bang during the mobilization weekend, whereby responsibility for the contract was handed from the previous Service Provider to the new Service Provider and all IT Infrastructure had to be replaced.
Upon the successful completion of the mobilization phase, management of the services deployed became the responsibility of Fordway's Service Operations Team.
❝a reliable and flexible partner who has taken responsibility for the monitoring, management and support of the IT Infrastructure and end user devices❞
Fordway currently deliver the following services on behalf of the customer:
Management, patching and support of all desktops, laptops, tablets and smartphones
End User support for all staff on a 24/7/365 basis
Management and support of Microsoft 365 tenancy and associated services (Exchange, Teams, SharePoint, Office applications)
Management of Microsoft 365 licenses and management of the Joiners, Movers, Leavers (JML) process
24/7 Security Monitoring and Management of on-premise, Microsoft Azure and Microsoft 365 cloud based resources via Microsoft Azure Sentinel
Monitoring, management, patching and support of all on-premise firewalls, physical servers, virtual servers, storage, network and wireless network devices
Monitoring, management, patching and support of Microsoft Azure UK based tenancies
Monitoring, management and support of on-premise and cloud based backup services
Monitoring and management of primary and secondary WAN services, including escalation to ISP
Integration, troubleshooting and collaboration with core SaaS application, telephony and other service providers
Service Delivery Manager for initial points of escalation and monthly service review reports.
The key benefit to the customer is having an experienced, reliable and flexible partner who has taken responsibility for the monitoring, management and support of the IT Infrastructure and end user devices.
This has allowed the customer to focus on the delivery of the contract and the services they have the expertise within, whilst trusting that Fordway will provide the operational and security management of the two sites to enable them to keep working.
Fordway offer a comprehensive range of services to assist organisations make best use of and manage their Microsoft 365 (M365) Enterprise subscription.
Fordway's Microsoft 365 Enterprise Desktop and Security Management uses our 30 years' experience of delivering tailored solutions, to operate and manage components that organisations simply don't have the time or resources to devote to themselves.