Case Study: Business Development Bank
Fordway supports business development bank to manage, maintain and improve its IT infrastructure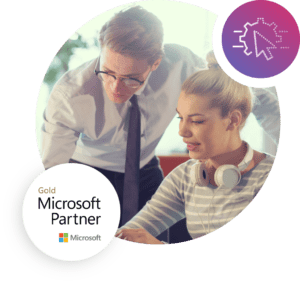 What we did
Supported a leading UK development bank between November 2018 and October 2022 to deliver core computing requirements to its 500-strong workforce to deliver a complex cloud enablement programme. The development bank exists to drive sustainable growth across the UK and contribute towards the transition to a net zero economy by providing access to finance for SMEs through their existing portfolio of lenders and investors.
Fordway successfully won the tender to work with the bank through the Technology Services 2 Framework. The customer was looking to move away from their existing Managed Service Provider due to dissatisfaction and a breakdown of the relationship with their incumbent Managed Service Provider, due to their inflexibility; their high-levels of red tape to make simple changes plus their inability to support the rapid amount of change the organisation was looking to embark on within the next three years.
They went to market for a new partner to manage, maintain and improve their IT Infrastructure. The development bank chose Fordway because of our expertise in working with similar sized public sector organisations, our strong references and the broad range of Infrastructure, Cloud and Security skills that Fordway's Professional Services Team possessed.
Onboarding
Fordway had to rapidly on-board the bank and their users to Fordway's Managed Service within six weeks. Fordway's Project and onboarding team successfully completed this within the timescales, ensuring that from the go-live date of 1st November, the customer was fully supported and experienced no business interruption during the transition.
Fordway also supported their sister organisation, which had a separate Managed Service Provider, completing the migration of their 70 users to Fordway's service within 8 weeks, starting the service from 1st April 2019. Fordway also worked with the customer to understand the short, medium and long-term strategic direction of the Bank to be able to assist them to develop their IT Strategy and Programme Management requirements to enact on this business plan.
Fordway held a series of meetings with Senior IT Executives at the bank, as well as analysing their systems, usage and problem tickets to assist the customer define and agree the strategic direction both companies would head in. The customer relied on Fordway's skills, experience and independent viewpoint to guide them on this journey.  
Once the customer had been onboarded, management, monitoring and support of the on-premise IT Infrastructure, Cloud Services and End User Compute became Fordway's responsibility and was delivered from our UK based ISO20000 accredited and ITIL aligned Service Desk. The scope of Fordway services included: 
Fordway providing 2nd

and 3rd

line support escalation, with the customer IT handling 1st

 line incidents

.

Infrastructure and Platform maintenance and support – Patch Management and Availability Monitoring as a Service (monitoring, support and configuration management) on-premise and cloud based infrastructure

Manage Azure Infrastructure and Managed Microsoft E5 subscription

Enhanced SLA and out-of-hour support to 30 VIP users (C-Level and Directors)

End User Support – Device (laptop, tablet or mobile device) maintenance and management, patching, local security, device support and warranty/maintenance management

3rd

 party management Services – Incident management, problem management and change management support for approximately 15 customer 3rd party suppliers

Network Support – Monitoring and configuration management of all customer-owned Cisco wired and wireless network devices

Audit and Asset Management Services

Backup and archiving services

Disaster Recovery and Business Continuity – Dedicated support against SLA's if DR needs to be invoked plus includes monthly, quarterly and annual disaster recovery tests with reports.

Service Management – Dedicated Service Delivery Manager, monthly service review reports with on-site service review meeting, attendance at weekly IT Managers meetings plus quarterly relationship 

Documentation – Maintenance and management of Technical Operations Manual 
"…a steady decline in the volume of P1 and P2 incidents"
The bank operated from three sites, two in Central London and one in Sheffield. As part of the consolidation and integration between the bank and their sister company, both London operations were moving from their two separate office locations to a new centralised office in January 2019.
Fordway supported the bank with this project, including the network design for their new office, implementing and testing the network equipment (WLAN, LAN, WAN); migrating infrastructure hardware from previous sites to the new site and setting up the end user equipment on users' desks. To minimise disruption, users were migrated across to the new office in a staggered approach across four weekends. The office move was completed on-time and within budget with no downtime experienced to operations. 
Once all users were operating from either the London or Sheffield office, Fordway worked with the customer to standardise the IT across all users and deliver a seamless end user experience and fully utilise their Microsoft 365 E5 subscription, enabling them to Do More with Less. This involved identifying 3rd party products in use that could be replaced by a Microsoft 365 equivalent and completing the migration across to the new service. Examples of projects that Fordway completed include:
Replacing unfit for purpose on-premise email and web filtering solution with market leading fully cloud hosted email and web security solution 

Rationalise 9 separate Azure tenancies and subscriptions to reduce cost and operational complexity

Implement Azure templates and Azure Policy to govern resources

Implemented SCCM to replace existing WSUS instance.

Replaced two separate Intune Policies across bank and sister company with one Intune policy to manage all users and devices. Includes set-up of Autopilot, Intune Connector and Co-Management with SCCM before eventual migration to Endpoint Configuration Manager.

Rewriting Group Policies to make them fit-for-purpose.

Designing, testing and implementing Conditional Access to govern access control 

Replacing legacy tape backups with cloud-based backup to Microsoft Azure using Veeam

Set-up SharePoint Online for Staff Intranet and document collaboration

Implementation of Privilege Identity Management for all admins

Migrate on-premise shared drive to Azure Files

Analysing on-premise virtual machines and migrating applicable machines to Azure

Single Sign On

Rolling out Microsoft Defender for Endpoint, Defender for Office 365, Defender for Identity and Defender for Cloud Apps

Implement Azure Active Directory Auditing tool

Implement ExpressRoute

Decommissioning on-premise call system and implemented Skype for Business Online with call recording option for all 450 staff. As part of this, Microsoft ExpressRoute was implemented for Skype traffic only. 

This was eventually migrated across to Microsoft Teams.

Upgrade Cisco Firewalls
Through the improvements that Fordway have made to the bank's infrastructure, there has been a steady decline in the volume of P1 and P2 incidents occurring, with network and server availability steadily increased as well.
This included a prolonged period where 100% network availability was achieved. Additionally, during the Covid-19 crisis, Fordway fully supported the organisation to transition from a full office environment to a fully working from home environment with no downtime and no interruption to business operations. 
To assist the bank on their digital transformation, Fordway have provided a dedicated Strategy & Architecture resource to define the next phase of projects for the customer to complete. Fordway have completed a technical and business fit scoring assessment against the remaining infrastructure and have developed a programme of work to deliver the next tranche of their digital transformation. This includes consolidating their nine Azure tenancies down to 4, which will deliver operational and cost-saving benefits.  
Unlock the capabilities of cloud with a Cloud Strategy Review
Fordway's Cloud Strategy Review helps organisations to assess how effective, how complete and how well you are realising the benefits of cloud by providing an independent review of your current IT environment and how effectively you are using its capabilities.