Case Study: Trade Remedies Authority
Announcing new client relationship: Fordway helps TRA protect the UK from unfair trading post Brexit.
What we did
Managed cloud services provider Fordway has been working with the UK's Trade Remedies Authority (TRA) to create a truly user-centric environment for TRA's hybrid workforce using Microsoft 365's Office apps, intelligent cloud services and world-class security.
TRA is an investigative authority with the powers to uncover unfair import practices to help create a level playing field for UK industries.
Once a directorate of the UK Government's Department for International Trade, TRA became an independent Arm Length Body in 2021. As part of the work needed to create a UK-specific trade remedies system outside the European Union, the investigative authority has powers to investigate unfair import practices to help create a level playing field for UK industries. Peter O'Farrell, Senior IT Product Manager at Trade Remedies Authority, said:
"Whilst our systems were a good standard (Cloud supported and no old legacy systems to contend with), we wanted to provide a high-quality experience for users working in the office, at home and on site. Fordway helped set up and manage our Microsoft Office 365 transition enabling our teams to collaborate and work remotely This enabled TRA to run its own separate IT infrastructure."
Following a competitive tender process, Fordway was awarded the contract due to its wealth of experience helping companies with their digital transformation. The IT managed services Fordway provides include (but are not limited to) the following:
Identity Lifecycle Management 
Office 365 Tenancy Management 
Application License Management 
Desktop as a Service (UK and Overseas) 
Mobile Device Management 
Audio Visual Management & Support 
SharePoint Management and Support   
Proxy Solution (VPN) Management & Support  
Network Management & Support 
Cyber Security Management & Support 
Service Management 
How can Fordway help you?
As a leading Microsoft cloud services provider, Fordway's personalised IT as a Service approach provides businesses with everything they need to transform their own IT infrastructure using the latest Microsoft cloud technologies including Microsoft Azure and Microsoft 365.
If you are looking to optimise your current cloud infrastructure and need support to set up and manage your IT services if you don't have the capabilities in-house, Fordway can help. We provide a free Cloud Strategy Review [link]. Let us help you to accelerate your digital transformation.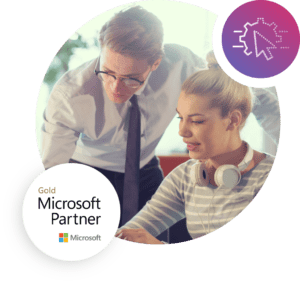 'Whilst our systems were a good standard (Cloud supported and no old legacy systems to contend with), we wanted to provide a high-quality experience for users working in the office, at home and on site. Fordway helped set up and manage our Microsoft Office 365 transition enabling our teams to collaborate and work remotely. This enabled TRA to run its own separate IT infrastructure.'
Peter O'Farrell – Senior IT Product Manager at Trade Remedies Authority