Unlock a comprehensive IT strategy aligned to your business needs
All organisations have a business strategy.
The role of IT goes hand in hand with the business to be an enabler. Therefore, it is essential to have a cohesive IT/cloud strategy aligned to the business requirements.
It is possible to have the view that no strategy is necessary to implement IT in the cloud, you just use it. But this will cause significant issues going forward and therefore pain to the business.
There are several variations and combinations in cloud computing. These range from a single cloud solution for all needs, to no cloud required at all. This is not a one size fits all solution. There are also other questions that need answering before the optimum fit for any organisation can be understood.
Some of these are:
How secure does the information need to be?
Where do my legacy applications fit in?
What about data compliance?
Where does business continuity fit in?
What different skills are needed?
As a public cloud MSP (managed services provider) we will take you through your cloud options.
Book your free Cloud Options Analysis today:
How can we help?
With Fordway's Cloud Options Analysis, the questions above can be answered and a clear IT cloud strategy produced, aligned with the business needs.
The analysis will provide a review of cloud options for an organisation, aligning it with existing applications, their current platforms and your business goals. It will sort through the plethora of cloud options and providers, including which of the three major cloud platforms, AWS, Azure and Google is best for your business, and recommend the correct blend of cloud and cloud-related services relevant to your organisation.
For each cloud use-case scenario Fordway will, understand the potential benefits, for example cost savings, capacity, volatility; and risks/challenges, security, regulatory, vendor lock-in, integration. These will be collated and include any non-technical elements to produce a matrix of overall recommendations unique to every organisation.
Fordway's Cloud Options Analysis will tackle some of the key myths surrounding the components and technologies purported to be essential for cloud computing. Fordway will also answer the fundamental question of private, public or hybrid and how to migrate to it, if appropriate.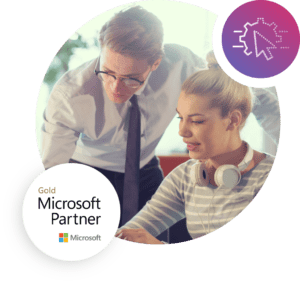 The Benefits
Fordway offers over 30 years' experience advising and delivering strategic IT infrastructure

and IT service delivery change to complex enterprises. Fordway's consultancy helps

inform your strategy and review the options relevant for your organisation

. Independent view of the organisations use of cloud computing Specific advice on the cloud options for your organisation Evidenced aligned to your applications to inform your business case Normalised against other organisations and their requirements
Real-world understanding of current application setup, configuration and cloud options.
Contact us for your free Cloud Options Analysis