Is IT holding you back?
The way IT departments operate is changing.
 Expectations are high and the demands made on them are continuously increasing, working faster and harder than ever before to transform from building-centric to cloud based, agile, available anywhere, anytime services in a manageable cost-effective way.
Doing this with fewer people, fewer resources and limited funding is proving to be a huge challenge for many. Legacy systems, mixed platforms, multiple versions, erratic support, rigid policies, short staffing, hiring challenges, lack of technical know-how… and endless cost pressure slows everything to a grinding halt. The need to just keep things working removes any opportunity to innovate; to add real value.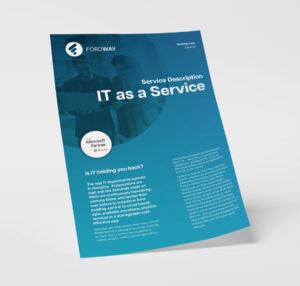 Our IT as a Service (ITaaS) takes away the complexity, the uncertainty, and the stress of delivering and managing your organisations' IT service. We work side by side with you to discover the real pain points. We simplify the complex and manage the mundane services on an "as-needed, pay-as-you-go" basis whilst giving you independent strategic advice throughout the journey. 
Fordway provide a team of highly experienced consultants, project managers, business analysts, technical and systems architects, operational experts, service continuity techies and service delivery managers to help.
We will not only show the way, but walk alongside you, helping implement and manage the solid IT foundations to provide boringly effective, fit for purpose and secure IT services, based on new generation cloud platforms. These services set you free to add value, to deliver innovation and deliver the digital transformation your CEO is almost certainly asking for.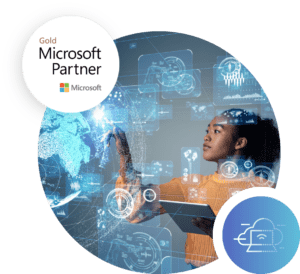 We put what you value first.
In three phases, we align with your business goals: 1. Define
Together we will understand your business goals, what IT changes are needed to support them, and agree a viable plan to implement them and help you ensure the plans are
accepted by your business. 2. Transform
Not just to Migrate but to Transform your IT services to the desired state. We provide the expertise, capabilities, Cloud and infrastructure knowledge to deliver better
results, faster. 3. Deliver
Not only Manage and Operate the services on your behalf, but through continual review and service improvements, work side by side with you on a journey towards excellence. We take away the hassle from running your own infrastructure or focus on fixing a specific problem. Either way, you'll realise the benefits of the choice you made.
Innovate your business with our
pay-as-you-go ITaaS service