Meet our unsung heroes  
Ashley Herbert, Fordway's Service Continuity Engineer  
Welcome to the first in our series of blogs introducing some of the IT industries unsung heroes and giving you a glimpse into people's working lives at Fordway.  
It's in the nature of IT engineers to work quietly behind the scenes, as part of a team focused on getting the job done rather than individual recognition or glory hunting. Ashley Herbert, Service Continuity Engineer in our 24/7 team, is part of a dedicated team monitoring round the clock our customers' IT systems to keep them secure and safe. 
So, Ashley, let's start with an easy one… what bought you to Fordway and into the Engineering industry? 
I started tinkering with IT at the age of 13 and built my first gaming PC when I was 14. I'd always enjoyed playing computer games and working on computers so a career path in IT was always a good fit for me. At college, I studied Computer Animation, Design, Programming (C++/Java/Python) and Web Design. It helps that I am very hands on and a fast learner as it is a bit of a given that IT systems can be complex. 
I've had various IT roles from first line to third line with a total experience of 7 years. Fordway offered hybrid working and a better life balance than I had, and the role also offered a lot of exposure to technologies I hadn't had the chance to work with. The deciding factor following the interview was how much of a rapport I built up with the hiring manager, Tim and how well we got along in the interview. I've been in my role for almost 3 years, joined June 2019.   
Anything new you've learned since you started your role? 
 
Plenty, I took the role as it offered exposure to things I hadn't worked with much before, including virtualisation, backup technologies from VEEAM to CommVault and remote server manager tools such as HP ILO and Dell iDRAC. I have had a keen interest in IT Security for a long time, and so it is exciting to have been involved in recent projects assisting the security team in vulnerability patching and port scanning using NESSUS. I'm excited to get more involved in IT Security as this is the path I'd like to move into eventually.  
Not many people know what an engineer does behind the scenes, and although every day is likely to be different, what does a typical day entail in the engineering world? 
 
In our team, we each work 12-hour shifts, 2 days then 2 nights, either 7am-7pm and vice versa. During the day I'll start by receiving a handover from a colleague. We react proactively to any alerts to ensure minimum impact on the customer.  
 
Throughout the days and nights, we perform changes which include decommissioning VM's for customers, updating software or hardware and patching. We deal with hardware faults which can mean liaising with the vendor e.g., Dell / HP and SuperMicro, performing disk replacements, memory, and mainboard amongst many others. As well as this, we schedule downtime and perform the needful with the relative datacentre. We're also always on hand to respond to customer queries to ensure that we deliver the best end-to-end experience for our customers.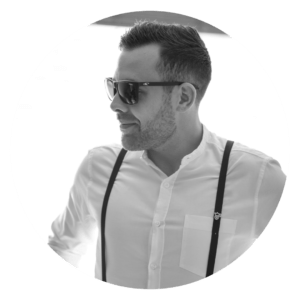 So, you must have been involved in a lot of projects whilst working at Fordway, what's been your highlight so far? 
I collaborated with the wider team to implement the Solarwinds SAM monitoring tool to give us a greater view of customer environments. Not only does this aid our role in making it easier for us to identify issues, but it also allows us to respond to alerts as soon as they're raised.  
What are the challenges of the role, and how do you overcome them?  
Every role has its challenges, and for me, the shift patterns vary including public holidays to ensure that we respond to any cybersecurity threats that may occur. Maintaining a healthy work/life balance is key by ensuring my days off are well spent is a big help.  
 
What advice would you give to someone considering tech or software engineering as a career?  
If you are considering a career in IT that they find their niche and specialise in a field. Whether its is Cloud (Azure/AWS), scripting using Powershell, SQL, Python etc or IT Security. Job security and demand for these skillsets is at an all-time high. That being said, the job can be demanding, and isn't to be taken light-heartedly, so make sure you take the time to determine if it's the right fit for you. 
Thank you, Ashley, for giving us some insight into the life of an IT engineer and for working hard to keep our systems running smoothly. 
What makes
Fordway
a great place to work is our people.
From getting to know our customers and understanding their needs, to enabling users and their organisations to do more with less, people are at the heart of what we do. We're proud of the people that we work with and that means we are committed to helping them reach their full potential.  If this sounds like the kind of place you'd like to work, then get in touch with us today.