More and more organisations are adopting cloud services not only due to its scalability and reliability but for the cost benefits. One of Microsoft's most recent features, Microsoft Azure Reserved Instances, can help to keep costs down.
Previously called Compute Pre-Purchase, it's available to anyone using a Pay As You Go subscription or an Enterprise Agreement Subscription. Reserved Instances are only available for Infrastructure-as-a-Service (IaaS) virtual machines. They can't be used for any other type of service.
What are Microsoft Azure Reserved Instances?
The Azure Reserved Instances feature offers an Azure pricing plan to help organisations reduce cloud costs. The feature offers discounts in return to a commitment to use Azure offerings for a duration of one or three years. This option may be ideal for workloads with a consistent resource usage.
If your organisation is migrating to Microsoft Azure and you're using IaaS Virtual Machines (VMs) then there's a good chance, you'll be using them for a considerable period (for some machines at least). This means that your core infrastructure, such as Domain Controllers, SQL Servers, File Servers, is likely to be around for a year or more. RIs allow you to commit to a pre-paid quantity of VMs and so get them at a reduced cost.
Azure Hybrid Benefit
Owners of on-premises Windows Server Licences with Software Assurance can benefit from deep discounts on Azure cloud services using the Azure Hybrid Benefit. When taking out a three year Azure RI commitment, Azure Hybrid Benefit can have huge savings on VMS (up to a whopping 82% off pay as you go pricing).
Windows Server (Standard Edition) – As part of your plan, Azure gives you up to two virtual machines with a total of 16 cores at the Linux rate. Under this agreement it is important to note that you will be transferring your Windows Server Standard Licence to your cloud-based VMs and will not be able to use that licence on premises.
Windows Server (Datacenter Edition) – In addition to the Azure Hybrid Benefit offered to Windows Standard licence holders, this edition allows you to use your licence in your on-premises resources whilst also extending this to cloud-based VMs.
Azure RI vs AWS
Microsoft identifies at least five key advantages that Azure RI offers in comparison to Amazon (AWS) EC2 reserved instances:
Cost savings for Windows Servers – The Azure Hybrid Benefit means Azure RI has greater savings for Windows Server users.
An easier onboarding – Azure RI's streamlined, simplified purchase process is easier than purchasing via AWS.
Reservation assignment options – Azure RI offers flexibility in the sense that you can assign your reservation at either the Azure enrolment level or at the subscription level depending on your budget, whereas AWS does not yet offer this flexibility.
Exchange – All plans are eligible for exchange if your situation changes. AWS on the other hand only allows exchanges with three-year 'convertible RIs'.
Cancellation – If you need to cancel your plan for whatever reason, you can expect a direct, pro-rata refund (subject to a termination fee). AWS however, requires that their RI holders use a secondary marketplace to sell their reservations.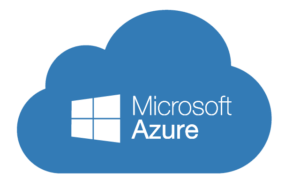 How do I purchase an Azure Reserved Instance?
It only takes a few easy steps via the Azure Portal to select and purchase your Azure Reserved Instance. Expect to make upfront commitments on commute capacity, however you will have options if your business needs change (you can cancel a reserved instance and return the unused balance to Microsoft – subject to a fee). After purchasing you can manage who oversees the reservation or its scope, as well as the opportunity to split a reservation into two and apply some of the instances purchased to another subscription.
Here's a guide of how to access the feature within your Azure Portal.
Select the New Resource button, start typing Reservations and you'll see it appear in the results. You will be taken to a simple form to complete. Note that you need to have at least one Azure Subscription before creating a Reserved Instance. After giving your reserved VM instance a title, you need to select your subscription from the drop-down menu.
Once this is done, you can get to work. Now you need to set a Scope. There are two options: Shared and Single subscription. With the Shared subscription, your RI will be applied to all subscriptions within your 'billing context'. For the single subscription, your RI will only be applied to your selection.
Then you will need to select a Region and VM type – if you already have VMs running that you wish to reserve, you need to refer to the Azure region they are operating in. Otherwise, you are free to choose any region from the drop-down menu. Following this, you will need to select the size and the VM type you would like for reservation. If you use multiple IaaS VM sizes then you'll need reservations for each size you want to save on.
Now define the quantity of the VMS you want to deploy at the reserved price and the duration. The 'Term' field requests you choose between either a one or three-year term. For the last field, you will need to enter the quantity of VMs that you require.
Once you're happy with your selections, click the blue 'Calculate Cost' button. This will give you an overview of the cost and how much you've saved before you take the final step. After seeing the cost, you may wish to adjust your reserved instance before going on to purchase and activate the feature.
For more information on how to get started, get in touch with one of the Azure experts at Fordway here.
Book your free Microsoft Azure Assessment today
Fordway's Microsoft Azure Assessment will provide you with an end-to-end review of your organisation's Azure subscriptions and associated services.