IT Managed Services
Transform your business with Microsoft Modern Workplace and Microsoft Azure.
Discover Fordway's expertise and how to integrate your existing IT infrastructure with Microsoft's Cloud Services.
Having completed over 50 successful customer migrations for medium to large enterprises and public sector organisations, we provide Azure knowledge and skills, technical expertise and proven migration processes.  Working with Fordway will ensure your organisation can migrate core applications to cloud and take advantage of licensing and cost optimisation, flexibility, scalability that Azure and Microsoft 365 capabilities offer.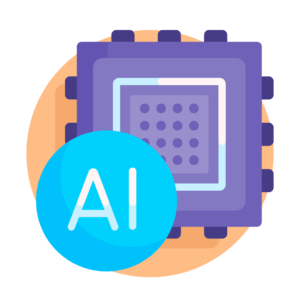 Simplify Vendor Management, Reduce threats with AI and Automation, and Improve Operational Efficiency.
of organisations with a cloud migration and modernisation strategy say they are more likely to be cloud-only 3 years from now
of organisations with a migration and modernisation strategy say moving to the cloud is a stepping-stone to enabling digital transformation
Features
Do More With Less with Microsoft Security
Significantly, more security decision makers have felt pressure to cut costs within the past 6 months. Cost of security breaches is rising, resources are constrained and traditional security tools struggle to keep up the pace. According to Gartner, 'boards are now pushing back for improved understanding of what they have achieved after years of heavy investment.'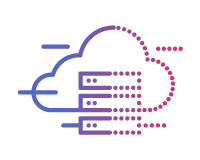 Simplify Vendor Management
Make use of licences your organisation already has
Find out how to save costs on transferring your existing Microsoft licences to Azure
Integrate up to 50 product categories
Eliminate redundant categories
Consolidate number of contacts to manage
Cut third party consulting and deployment costs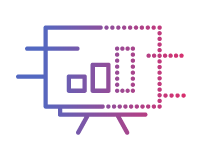 Reduce threats with AI Automation
Detect and respond faster and more accurately to attacks and insider risks
Protect and govern your sensitive data
Manage and govern your on-premises, multi-cloud, and software-as-a-service (SaaS) data
Improve compliance, monitor and remediate potentially risky activity, and safely enable productive work for employees using multiple devices in varied locations.
Improve Operational Efficiency
Increase SecOps efficiency with a unified

​


SIEM and XDR experience

​

Secure access across your multifaceted digital

landscape and the connected world

​

Protect against breaches with deeply integrated

solutions that secure identities, devices apps and

data 

​

Improve visibility across identities and endpoints 
First step: sign up to take advantage of the following assessments:
Cloud Options Analysis
Unlock a comprehensive IT strategy aligned to your business needs with Fordway's Cloud Options Analysis. All organisations have a business strategy – what you need is a cohesive IT/Cloud strategy that meets your business requirements. We can provide real-world understanding of current application setup, configuration and cloud options.
Azure Assessment
Fordway's Azure Assessment service will perform an end-to-end review of an entire IT environment, including multi-cloud, hybrid and on-premise. It will provide recommendations on how to unlock the full potential of what capabilities exist. The service will check on the main components, from Databases and Networking to Security and Authentication.
The Benefits
Your success drives everything we do – and we mean everything. That's why our portfolio of security and migration services are tailored to your business needs.
Knowledge of Security Management tools
Fordway have extensive knowledge of the Defender and Sentinel tools, also how to integrate them with other complimentary Microsoft products, including Lighthouse, Monitor and Arc. These can be configured to deliver the necessary statistics and dashboard for each organisation.
Comprehensive Assessment
Fordway will provide a detailed analysis against the current configuration, how to incorporate the new technologies and uncover where real business benefits can be gained. We'll also provide a full set of options and recommendations.
Collaboration
Fordway's personnel will work alongside your IT staff ensuring that the necessary knowledge and skills are used to ensure a successful migration
Independent
Fordway will produce a set of costed recommendations on how to get the best security solution out of the licences held and how to migrate any systems over.
Savings from unifying cloud security tools with Defender for Cloud
Less time responding to threats with Microsoft Sentinel, Microsoft 365 Defender and Microsoft Defender for Cloud
Reduction in password requests after introducing Self-service Single-Sign-On (SSO) with Azure Active Directory
Contact us for more information on cloud security.
"Fordway brought a methodology that we didn't have which has enabled us to deliver the project on time and on budget. They don't over promise, just say what they are going to do and deliver"
David Tidey – Head of IT, Wandsworth Borough Council
"Fordway very much go the extra mile for us – whatever we throw at them, they take it as a challenge and calmly find a solution. They see their role as being there to make the whole thing work"
Geoff Bull – Quality Manager, BFK
"Fordway helped set up and manage our Microsoft Office 365 transition enabling our teams to collaborate and work remotely. This enabled us to run its own seperate IT infrastructure"
Peter O'Farrell – Senior IT Product Manager, Trade Remedies Authority
Fordway Insights
Learn more about Cloud Security
AI
Accelerate your business with Azure AI
Read our blog post covering how to use Azure AI for advanced data analysis and decision making. The tool helps organisations save both money and time using automation for standard processes and tasks.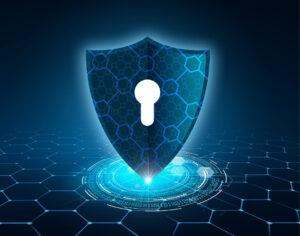 Security
AWS V Azure: Which platform offers the best security?
In this article we look at Azure and AWS through a cybersecurity lens – discussing different categories of cloud-based security to help you decide which platform best suits your needs.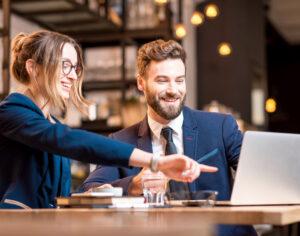 Zero Trust
Does Cybersecurity's favourite buzzword live up to the hype?
The Zero Trust concept, along with SD-WAN and SASE (Secure Access Service Edge) have become widely discussed in the last couple of years to meet the cybersecurity challenges of flexible working and widespread cloud adoption.