Migrating to the cloud is an important move to modernise any business and more companies than ever are reaping the benefits of digital transformation and evolving to a more digitised and decarbonised system.
However, utility companies are lagging behind other industries when it comes to tapping into the cost, speed, and flexibility benefits of moving from utility-owned and managed servers to cloud computing solutions. 
Utility companies that have embarked on their journey to the cloud, have transformed business models entirely. Offering versality with scalable solutions, virtually limitless data access and significant cost savings, adopting cloud technology will also allow companies to have a more efficient way to cope with increased seasonal demand.  
There are three key major players in the cloud industry, Amazon Web Services (AWS), Microsoft Azure and Google Cloud Platform (GCH). In this post, we'll explore the benefits of the cloud for utility companies and why we are seeing increasing numbers investing in Azure over other platforms.
As the world steps into a vast energy transition, utility companies are placed at the centre of attention with continued added pressure to meet growing expectations. Customers want their utility companies to deliver customer experience at a high standard, with the reassurance that their personal information is being handled with the tightest security standards, leaving no room for error.
Our research reveals that transitioning to the cloud boosts business agility and resilience, optimizes IT costs, enhances security and innovation. Gaining value requires a holistic approach – combining advanced technology with the new ways of working that cloud introduces to the organization. 
The main benefits of cloud stem from its processing power. The rise of smart metering and smart networks will drive a requirement for greater power storage that companies will struggle to achieve on-premises. Moving to the cloud enables companies to make real-time decisions from customer data, improving both quality of service and customer experience. Cloud technologies also bring together the supply chain, enabling contractors to use a common platform without overhauling current systems. 
It also provides unrivalled opportunities for utilities, including speed and efficiency, whereby new business models can be bought to market quickly. As well as this cloud can support maintenance and operational teams regardless of geographical area and offer data storage for smart grid and storage intensive applications. Cloud architecture can also provide computer capacity for applications such as outage management, power trading and risk analytics.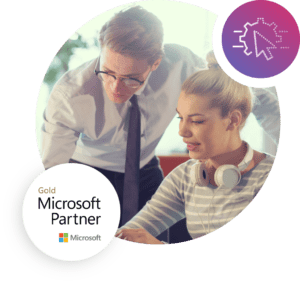 Why Azure? 
Many utility companies that do decide to migrate to the cloud are opting for Microsoft Azure. This is closely linked to Microsoft's highly secure cloud foundation which is found to be just as safe – if not safer – than data held on-premises.
The Azure platform addresses concerns that utility companies face around security, sovereignty, and compliance. Thanks to Azure's seamless integration with existing on-premises setups, utilities can kickstart their cloud migration, whilst keeping their operations running smoothly and securely. 
The current climate of rising energy needs, and sustainability targets mean more companies are wishing to explore innovative solutions. IoT, AI and machine learning can help address these concerns. A future of optimized energy management and responding to climate change should be at the forefront of every utility company's agenda. The Azure platform provides innovative technologies to help promote a greener future, as well as helping companies meet evolving threats with a deep focus on security and a comprehensive compliance portfolio.
With power grids, water or gas consumption, customer accounts or energy trading, IT infrastructure needs to have the resiliency, capacity, and optimal performance to keep critical applications running. Azure offers the full package for utility companies, with monitoring, backup and site recovery, customers benefit from a resilient and reliable infrastructure bespoke to their needs.
Predictive Maintenance
An example of the innovative technologies Azure uses is its predictive maintenance, which offers a combination of sensors, artificial intelligence, and data science to optimize equipment maintenance. The capability for predictive maintenance means Azure can understand when a component may be faulty so the utility company can correct a potential fault before it impacts their customers.  
How to get started with Azure
Benefit from a free Microsoft Azure Assessment which will provide you with an end-to-end review of your organisation's Azure subscriptions and associated services.
We'll check on all the major components, including Compute, Storage, Databases, Security and Authentication, Networking, Monitoring, Web Services and Mobile Services. A no obligation, free service.