Microsoft Azure Assessment
Make the most of your investment in Microsoft Azure
Fordway's Azure Assessment will provide you with an end-to-end review of your organisation's Azure subscriptions and associated services. 
Initial workshop with your IT team to understand your current Azure environment, application, server and storage configuration and dependencies. Any documentation of the environment that your IT team can provide will be extremely helpful.
Following this, Fordway will initially require read-only access via Azure AD (aka Microsoft Entra) into your Azure tenancy/ subscriptions to understand the current environment, and to see what is installed and how it is configured.
If not already implemented in your customer Azure tenancy, Fordway will set up Azure Monitor to measure servers, storage and network performance, and Azure Sentinel to undertake a security analysis. Both these tools require an Azure Log Analytics account, which if not already in place will need to be set up. We normally recommend running these tools for 2-4 weeks.
Once implemented, at the end of the analysis you can continue to use these tools if desired, subject to costs/budget.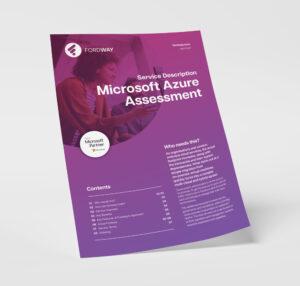 Once we have a minimum of 2 weeks' data in Log Analytics we will run the analytics using Fordway developed Kusto scripts and the standard capabilities of Monitor and Sentinel.
These tools will provide:
Performance, utilisation and sizing assessment of the current servers.

 

Performance, utilisation and sizing assessment of the current storage accounts.

 

Review of server and environment design resilience against desired SLAs with analysis of environment backup and recovery capabilities in place.

 

Review of tenancy network configuration, Network Security Groups, network access controls and configured security.

 

Review of environment security against Microsoft Secure Score plus detail of recommended remedial actions.

 

Review of authentication and access controls configured in Azure AD.

 

Analysis and recommendations for key Cloud Adoption Framework Governance principles:

 

Cost analysis of current spend and Azure licensing options in place (PAYG or Reserved instances).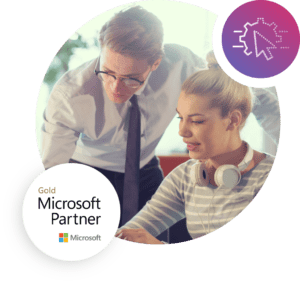 Increased Business Understanding – the business will understand where improvements/ changes are required to assist with operation and security. 
Take Advantage of the Latest Technologies – use Fordway's experience of the new tools and applications available to improve business performance. 
Independent – Fordway will provide independent feedback on the benefits and limitations of the Azure solutions as well as enhance them 
Experienced Personnel – From business, project management and technical viewpoint, Fordway have multi-years of experience of real-world deployments and operational requirements 
Comprehensive Azure Assessment – Fordway will perform a detailed analysis against the current configuration, how to incorporate the new technologies and where real business benefits can be gained. Provide full set of options and recommendations 
Collaboration – Fordway's personnel will work alongside your IT staff and any third parties collaboratively, as each has skills necessary. 
Detailed Knowledge of Management Tools – Fordway has extensive knowledge of the Microsoft management tools, including Lighthouse, Monitor, Sentinel and Arc. These can be configured to deliver the necessary statistics and dashboard for each organisation and used as part of the assessment. 
Understand Legacy – Fordway know companies have legacy systems with potential integrations that cannot just be ignored 
Clear Recommendations – Fordway will produce a set of costed recommendations and options, on how to get the best out of the Azure cloud and any additions needed 
"We were able to work from home from day one of the lockdown with no issues. Without DaaS, the last few months would have been extremely difficult."
Paul Haines – Head of IT, Gloucester